Microsoft enforces ban on unofficial Xbox controllers and accessories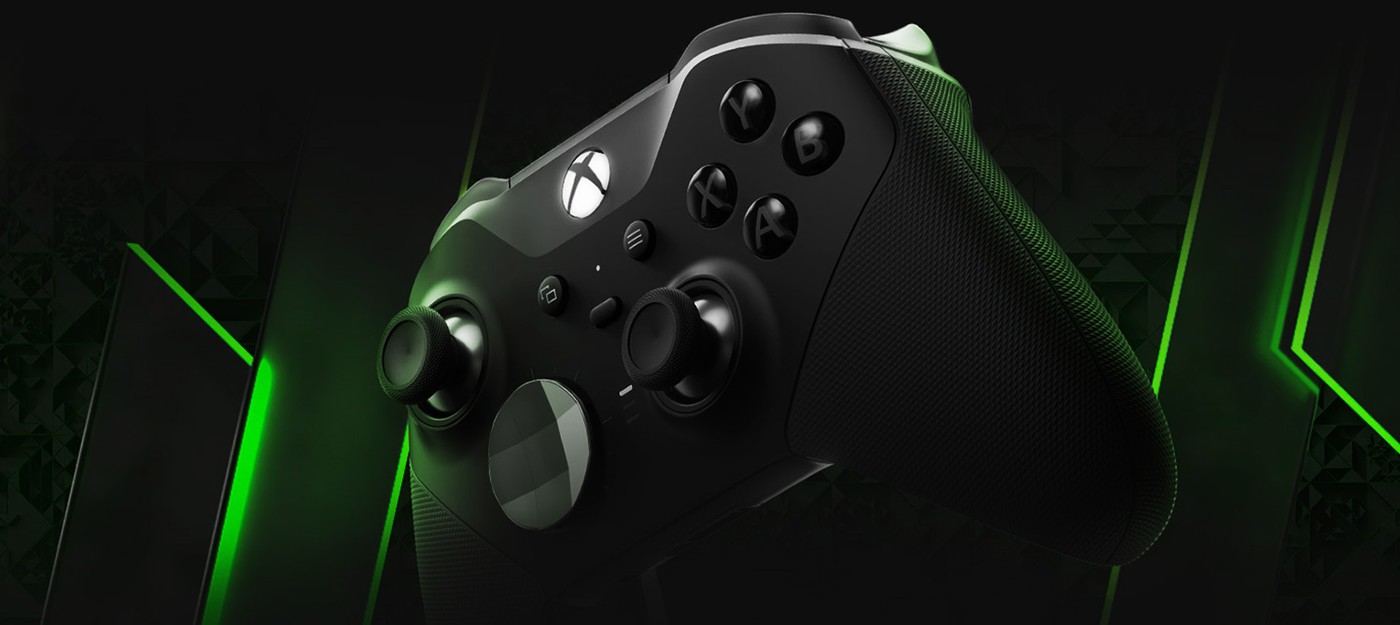 Microsoft has initiated a clampdown on unofficial Xbox controllers and accessories starting November 12, 2023, where any unauthorized third-party accessories not within the "Designed for Xbox" partner program will cease to function with Xbox consoles. This move has puzzled some players and left third-party manufacturers like Brook Gaming seeking solutions.
The crackdown covers a range of accessories including controllers, headsets, steering wheels, and joysticks. Upon connecting an unauthorized accessory, an error code 0x82d60002 will be displayed, providing a two-week grace period before the accessory gets blocked from use with the console.
Here's explanation on Microsoft's support blog:
From the moment you connect an unauthorized accessory and receive error code 0x82d60002, you'll have two weeks to use the accessory, after which time it will then be blocked from use with the console.
Speculation suggests that one of the motivations behind this move could be Microsoft's attempt to curb the use of cheat devices like Cronus Zen which allow for alterations in game settings like increasing aim assist and reducing recoil. However, it's not yet confirmed if this policy will affect other systems like XIM and Cronus which allow for mouse and keyboard use on the console, or scripts that tweak game settings respectively, as they don't fall under the traditional accessory category. On the flip side, these devices have been argued to address accessibility issues for some players, showcasing a complex aspect of this policy change.
This decision was discovered by a player on the Restera forum, which led to a broader awareness and Microsoft confirming the new policy in a support document. The move aligns with a growing trend among gaming companies to exert more control over the hardware used with their systems, ensuring a standardized and presumably more secure gaming environment.
Brook Gaming, one of the companies affected by this decision, has assured customers that they are working on a solution. The anticipated fallout from this policy change is expected to hit sales of third-party products for Xbox. As the enforcement date approaches, players using unofficial accessories should consider returning them or look for alternatives within the "Designed for Xbox" program to avoid disruptions in their gaming experience.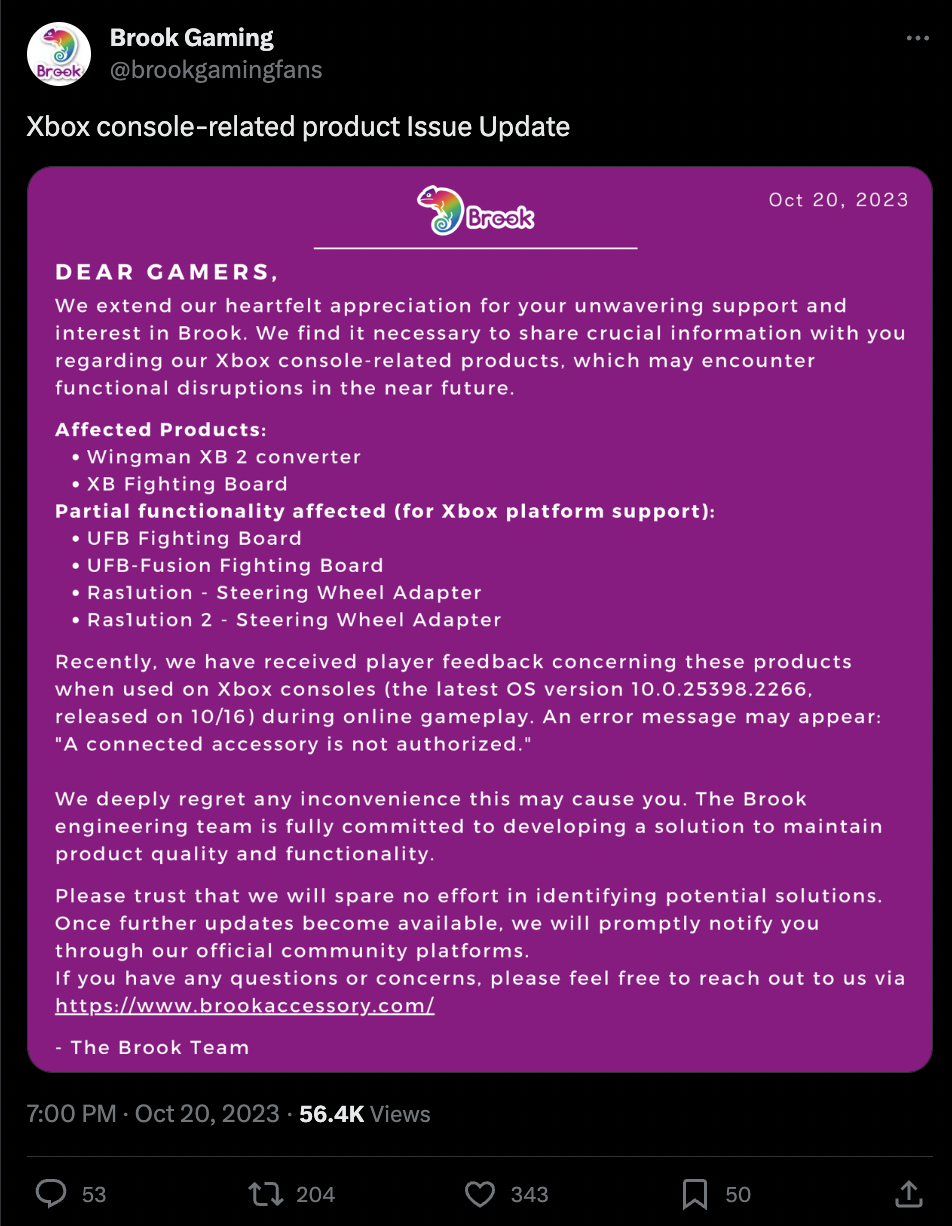 This policy has ignited a discussion within the gaming community as it restricts player choices and forces adherence to Microsoft's official ecosystem of products, potentially affecting the diversity and overall gaming experience on Xbox.