Final PC system requirements for Call of Duty: Modern Warfare 3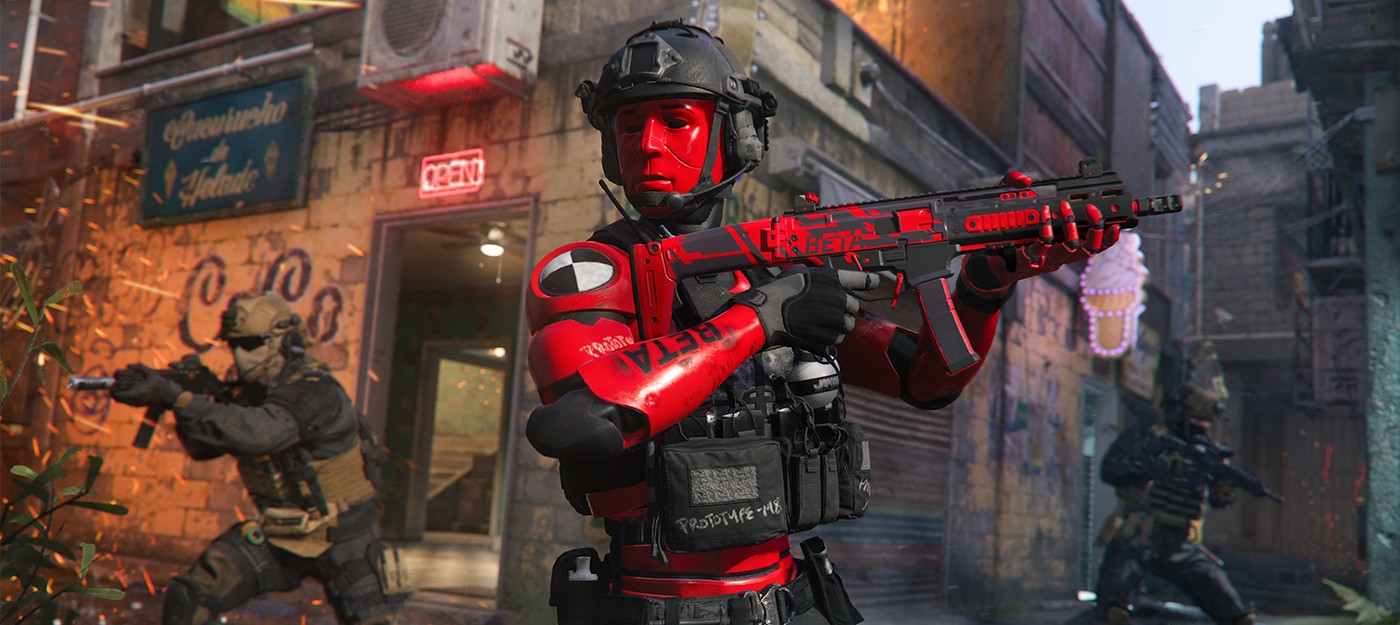 Activision has officially released the system requirements for Call of Duty: Modern Warfare 3. The detailed specs cater to a variety of hardware setups, ensuring players have the information needed to enjoy the game optimally right from the day of release — November 10th.
For those with basic setups, the minimum requirements include an Intel Core i5-6600 or AMD Ryzen 5 1400 processor, coupled with 8 GB of RAM. On the graphics front, a NVIDIA GeForce GTX 960 / GTX 1650 or AMD Radeon RX 470 is essential. Moreover, with the game demanding a hefty 149 GB of storage space, having an SSD is recommended to ensure faster load times.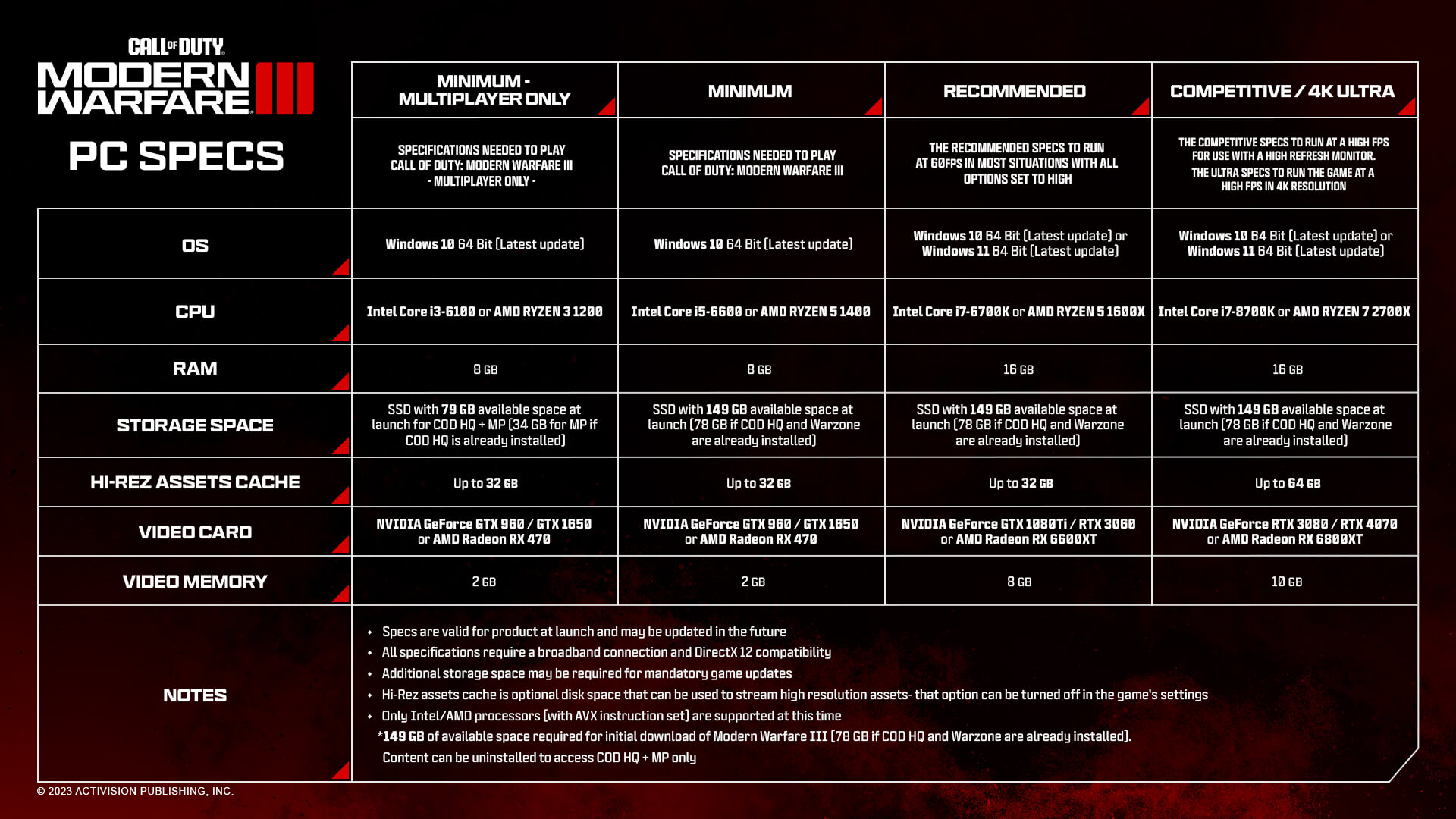 Players aiming for a crisp 1080p resolution on high settings at 60 fps would need to gear up a bit more. The recommended specs for such a setup include an Intel Core i7-6700K or AMD Ryzen 5 1600X processor, 16 GB of RAM, and a NVIDIA GeForce GTX 1080Ti / RTX 3060 or AMD Radeon RX 6600XT graphics card.
For the enthusiasts aiming to immerse themselves in ultra-high 4K settings, the requirements take a leap.
Processor: Intel Core i7-8700K or AMD Ryzen 7 2700X

Memory: 16 GB RAM

Graphics: NVIDIA GeForce RTX 3080 / RTX 4070 or AMD Radeon RX 6800XT
Additional details revealed include over 500 options in graphics settings, with support for NVIDIA DLSS 3 and Reflex technologies, although no information has been provided yet regarding the support for AMD FSR 2.0 or Intel XeSS technologies. These settings and options hint at a customizable and enriched gaming experience awaiting PC gamers.
With a little over a week left for the official release, the disclosed system requirements offer a clear glimpse into what to expect and how to prepare. Whether you are a casual gamer or a hardcore enthusiast, gearing up as per the outlined specs will ensure you are battle-ready the moment Call of Duty: Modern Warfare 3 hits the shelves.