The Finals uses AI for voiceovers — actors unhappy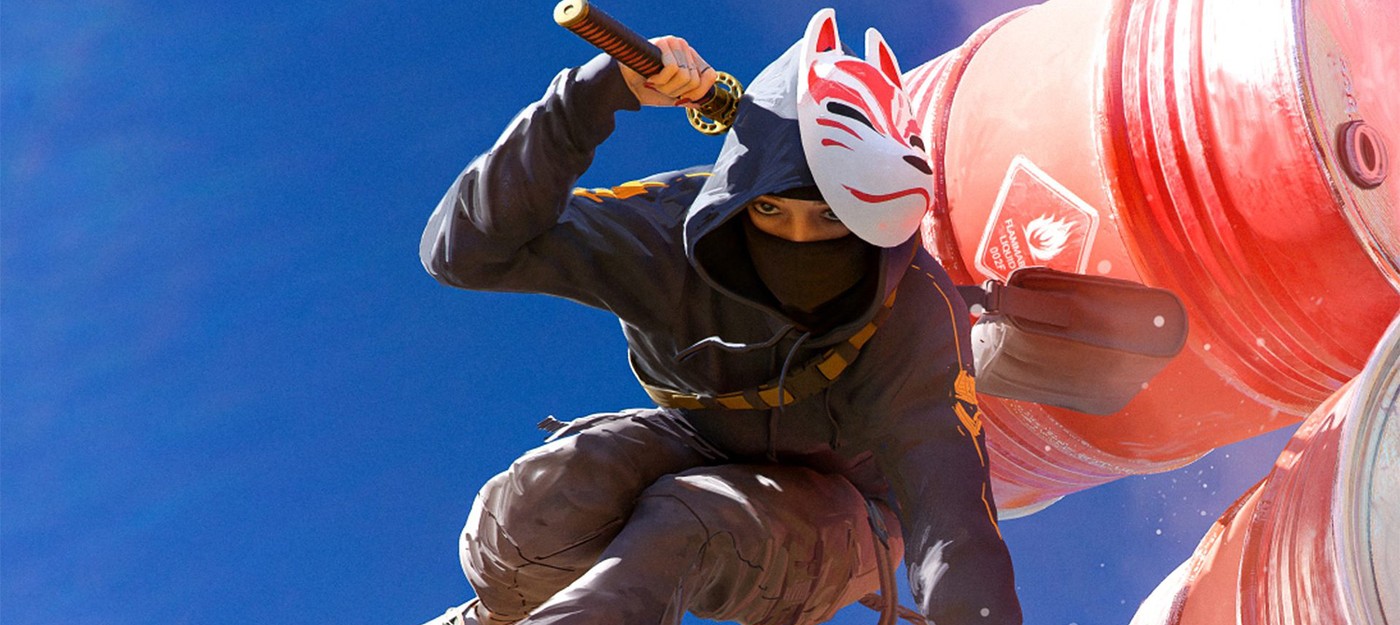 On October 26, Embark Studios launched the open beta of The Finals, drawing attention not just for its gameplay but notably for its AI-driven character voiceovers. The innovation, however, stirred controversy especially among voice actors. In a podcast, Embark's main audio designers, Carl Strandberg and Andreas Almström, revealed that they used AI for character voiceover, including commentators, through a text-to-speech generator, with exceptions such as natural recordings for pain groans.
The decision to use AI was driven by the efficiency it offered—the process which would take months, now only requires a few hours. This rapid adaptation to new ideas is what Embark Studios aimed for, allowing game designers to add voice commentary within hours whenever a new idea emerges.
We use AI with a few exceptions, so all the contestant voices like the barks and voiceover commentators are AI text-to-speech.

The reason that we went this route is that AI text-to-speech is finally extremely powerful. It gets us far enough in terms of quality, and allows us to be extremely reactive to new ideas … if a game designer comes up with a new idea for a game mode, we can have a voiceover representing that in just a matter of hours, instead of months.
However, voice actors like Gianni Matragrano, known for his role as Gabriel in Ultrakill, argued that working with real actors ensures quality, is simple, and can also be expedited with professional voiceovers achieved within a day or two for a modest fee.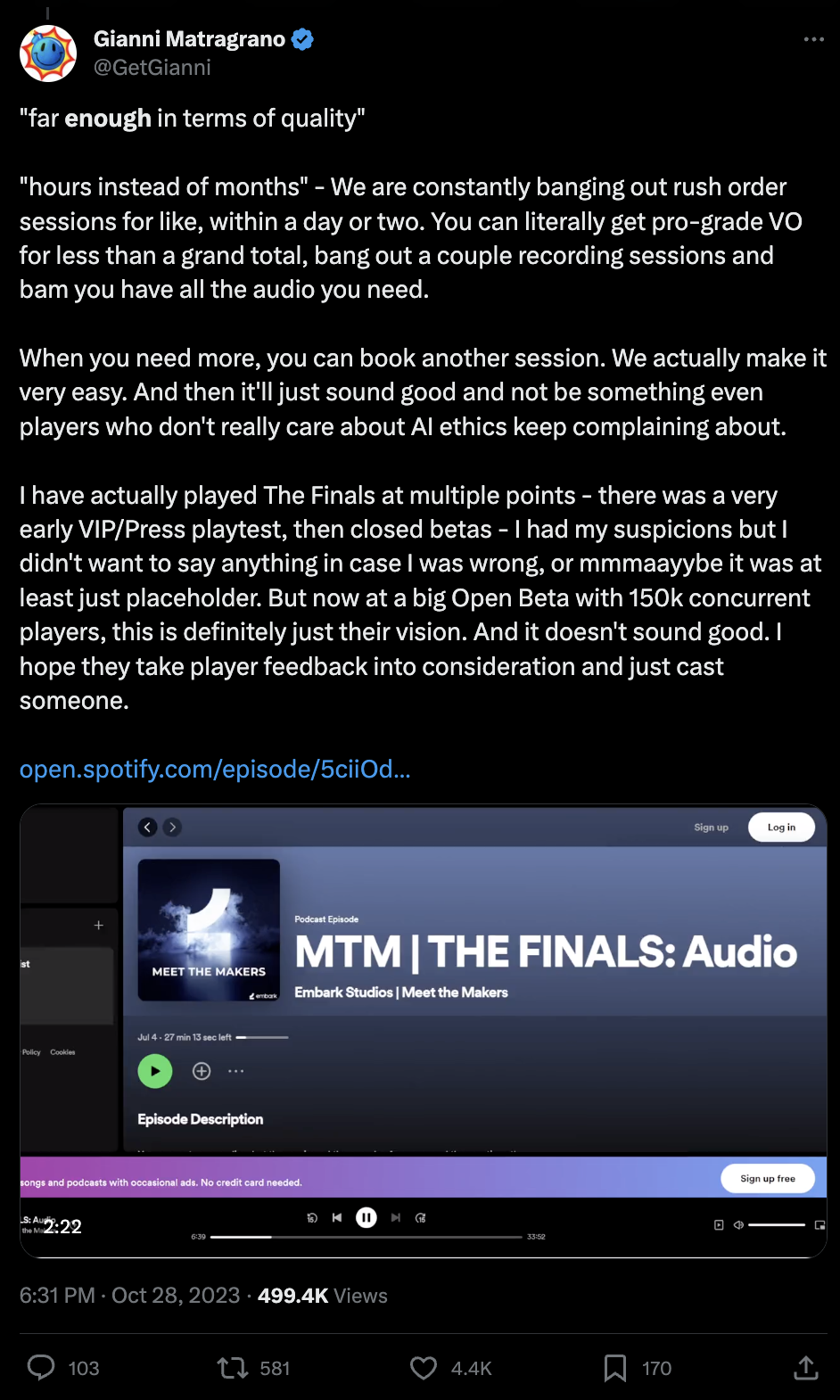 Embark Studios clarified that they employ a blend of recorded voices and generated audio based on the context. In The Finals, wherever text-to-speech is used, it's always grounded on real voices. During the open beta stage, it's crafted on the basis of professional actors and temporary voices from Embark's staff.
Voice actors continue to oppose the use of their voices for AI training, yet a resolution is yet to be found. The scenario reflects a broader trend where more developers might lean towards generative AI for various purposes from voicing to art creation, animation, and model creation, resonating with the wider tech sector trends of AI utilization and job reductions.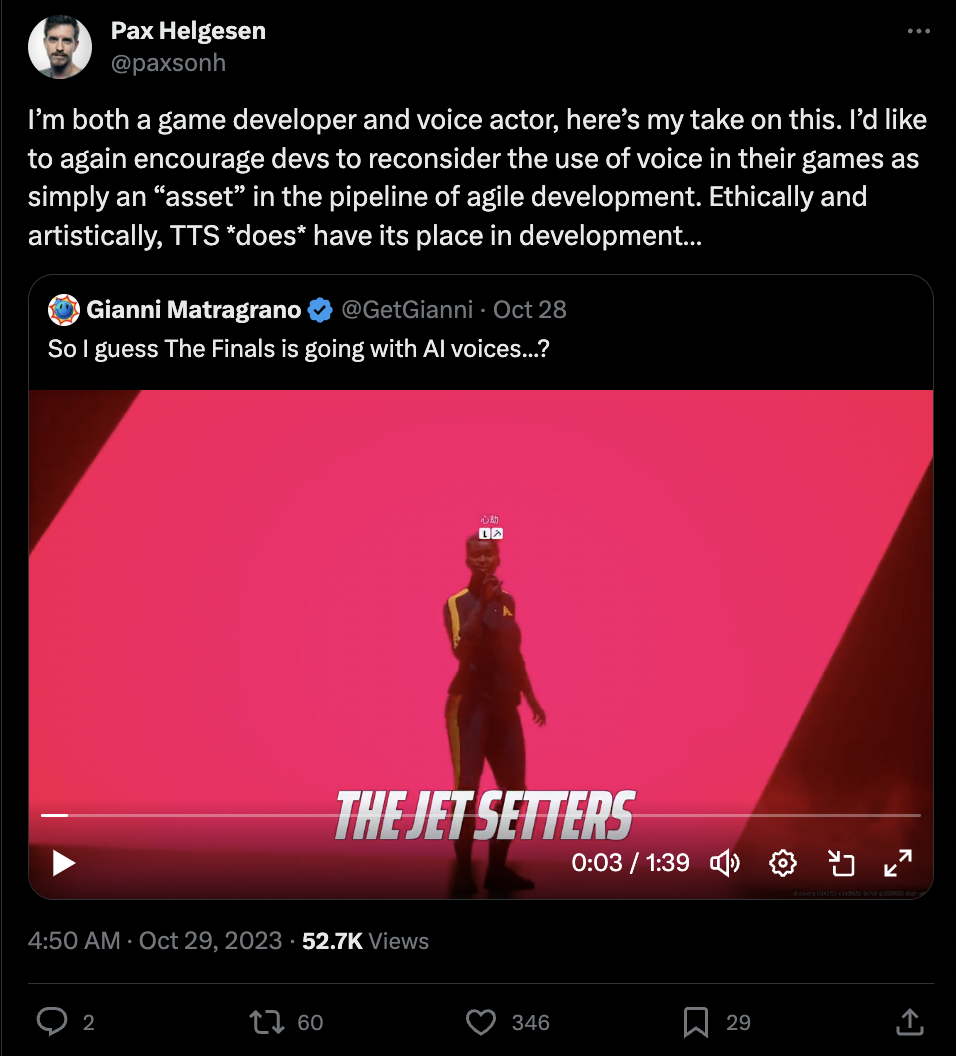 This narrative unfolds as the gaming community embraces The Finals, appreciating its gameplay while also engaging in a discourse on the AI voice acting—a conversation that extends beyond Embark Studios and into the larger gaming and tech industries.