Paint Cocreator — is a new way to generate AI-images in Windows 11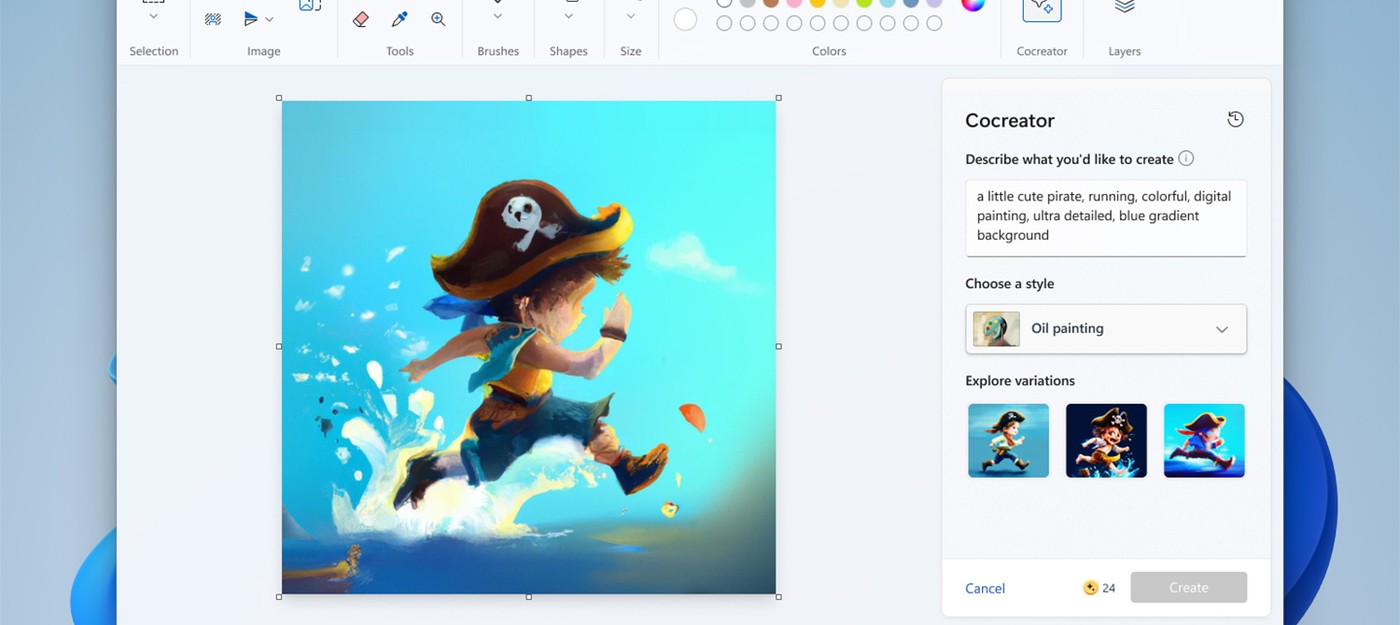 The latest Windows 11 update brings a new feature to the table: AI Copilot. Integrated with Bing Chat, it enhances familiar apps like Microsoft Office, Paint, and Photos with smart tech, making everyday computer work a bit more intelligent.
Paint's got a big AI boost. Now, anyone can remove image backgrounds easily, tapping into the kind of tools you'd find in high-end software such as Photoshop. But that's not all. Paint also introduces Cocreator, a tool in preview that lets you create pictures from text inside the app, thanks to OpenAI's DALL-E model.
These new AI features in Paint make complex tasks simpler and open up new creative possibilities. Microsoft's blog notes that using the image generation feature in Cocreator involves a credit system to maintain quality and manage the tool's use effectively.
As of now, access to AI Copilot is limited to users in specific regions, including the US, UK, France, Australia, Canada, Italy, and Germany, but there are plans to extend availability soon.